Pet Grief Therapy
Pet Grief Therapy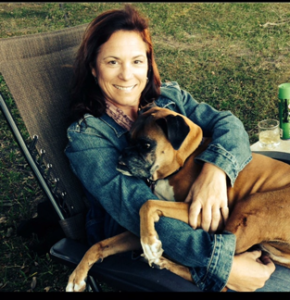 Pet bereavement is real and a natural human emotional process. I subscribe to a person-centered approach to psychotherapy.  I believe pets are a big part of our world and when they leave us, the grief process can become overwhelming for a time.  Please allow me to help you through this difficult time.
Kali and Maximus (Max)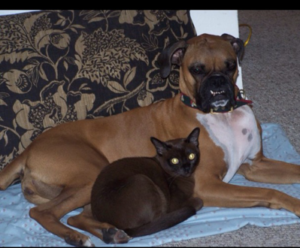 These are my two babies who bring me joy and love every day.  The love for my animals goes far beyond being a family pet.  They are my furry kids.  So, I decided to use my skills as a therapist to help people go through the emotional time when they are either going through the anticipatory grief: when their pet is sick, or when you battle with the decision your beloved pet must leave our world.
Trying to ignore your grief or "bottled up" feelings will only cause problems in the long run.  Grief is a natural process; it's not something you "get over", but it is a process you can get "through" in a healthy healing way.
Unfortunately some may devalue our loss:
Don't be ashamed or irritated when someone may not understand.  Pet bereavement is real and a natural human emotional process.
Do what you need to help yourself walk through the pain and healing.  Do seek out others who understand the magnitude of your loss for support. Do create a memorial of some type for your beloved.
Key Offerings & Resources
Pet Grief package : $185 for 4 sessions
– 1st appointment 1.5 hour assessment
– 2nd-4th 1.o hours. (recommend at least 4 sessions)
One hour therapy session $85.00 – if needed
Supportive approach in a one-on-one healing setting.
Establish a support network for those who want it.
Resources and References: